PROFESSIONAL & PROGRESSIVE TRAINING

International Environment
All of our the classes at GDS Academy taught in English by foreign coaches, with Chinese-speaking assistant coaches available. By immersing your child in a multicultural environment at an early age, they learn about respect, diversity, social etiquette, and interconnectivity with the gigantic world around them. 

Professional Coaching Staff
GDS Academy has recruited top-knotched coaches from all over the world, each with years of personal experience training individuals and teams to excel in various sports.  Our coaches have lived in Asia for many years, and have insightful knowledge in motivating and training Taiwanese athletes to achieve their potential.  

Intensive & Progressive
While we enforce the aspect of fun in all of our programs, GDS Academy's ultimate goal is to instill progress and improvements in our young athletes' performance. Through years of experience, GDSA has developed our own unique set of training programs and curriculum that will ensure your kid's advancement at any age level. 

Love What You Do To Do it Well
What's GDSA without a ton of fun and laughter? It goes without saying that the fundamental rule at Glory Days Sports is to instill the love of sports in kids through fun, dynamic, and positive programs that can challenge them mentally, creatively, and physically.  

All-Year-Round Programs
Like everything we do in life, success takes relentless practice. As a professional sports academy in Taiwan, GDSA runs All Year Round with programs for kids of all age group and skill set. In addition to our weekly programs, GDSA also provides customized private lessons for your kids and their friends for personalized attention.
1. Bei An Junior High School
 


 2nd Floor Indoor Gym


 No.12, Aly. 1, Ln. 400, Bei'an Rd., Zhongshan Dist., Taipei City 104, Taiwan (R.O.C.)


 Free Underground Parking Available
3. NanGang Elementary School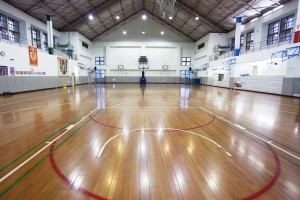 

 4th Floor Indoor Gym


 No.67, HuiMing Street, Nangang Dist., Taipei City 115, Taiwan (R.O.C.)


 Streetside Parking Available
4. Neihu: Nanhu High School



  2nd Floor Indoor Gym


 No.220,Sec.3,Kangning Rd., Neihu Dist.


  Parking Available
5. HePing Elementary School



  2nd Floor Indoor Gym


  Parking Available