GDS PLAY is an Indoor Family Sports & Lifestyle Venue, beautifully designed for kids 1-6, in the area of Sports, Dance, Art, Cooking and more! With a full team of young, professional staff at your service, we hope to instil the "Work Hard, Play Hard" attitude in children at an early age to shape their future into confident, healthy and happy individuals!
On top of the diverse programs we offer for kids, GDS PLAY is also a comfortable hang-out spot for parents alike! Whether it's for a morning coffee or a family dinner after basketball class, GDS PLAY is a one-stop shop for everyone to hang out in the name of sports & healthy lifestyle!
From painting to sculpting to creating their own storybooks, art classes at GDS PLAY have it all. With a different topic every week, come and engulf your kids in a fun and creative atmosphere, where they are free to imagine, explore and apply their ideas in different, artsy ways!
Come by our weekly Cooking Art classes, where kids learn about nutrition, health, independence, creativity, and having fun with food! Every week there is a different recipe & art project that will surely get the kids devouring their meals in no time. Let the cooking begin!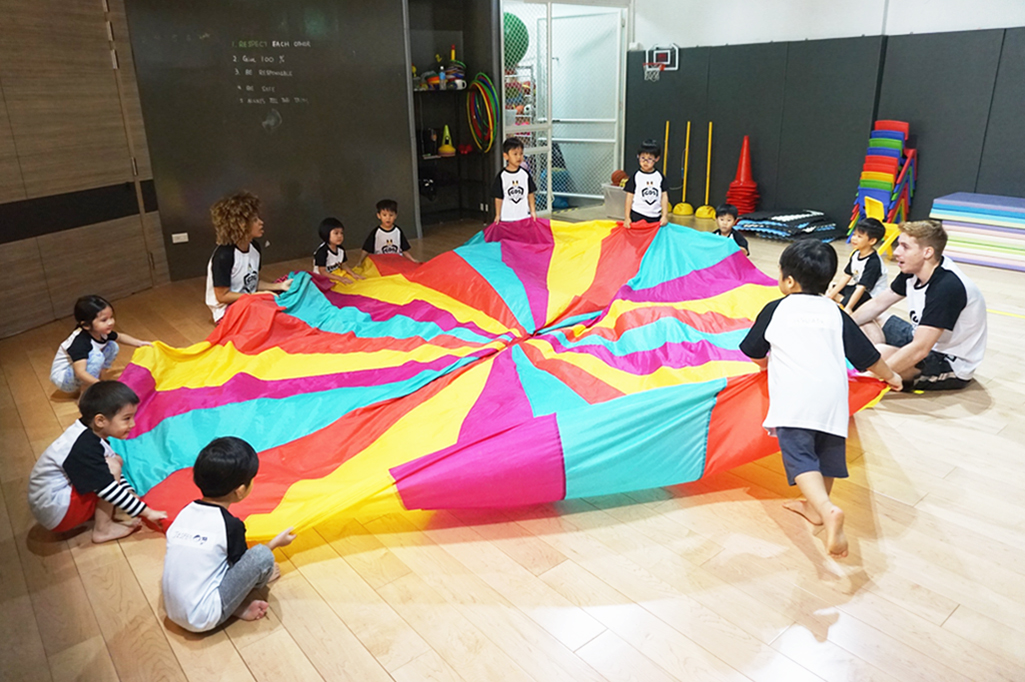 Fun & Games is all about enhancing your kiddies' physical and mental development through a variety of exciting and challenging activities. While having fun, your child will also indirectly build the foundation for sports-related talents such as body coordination and problem solving.