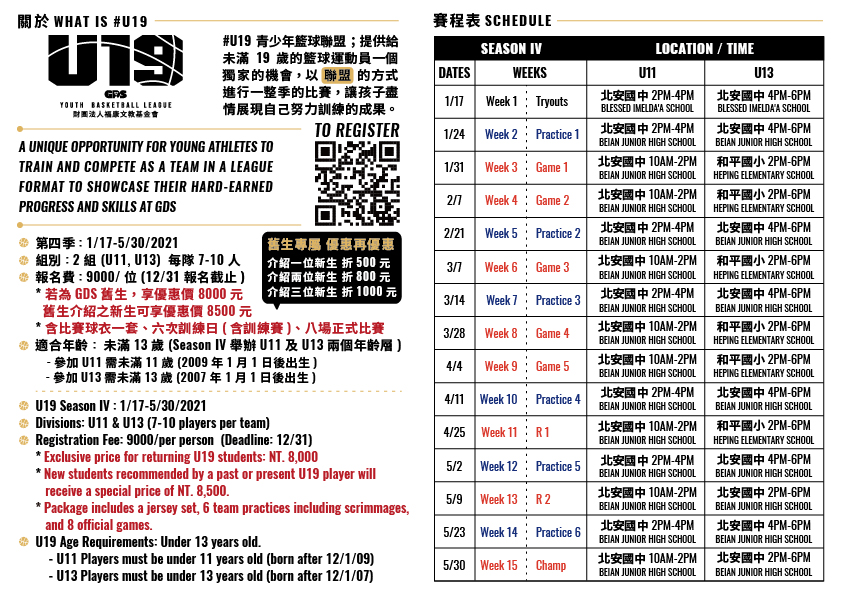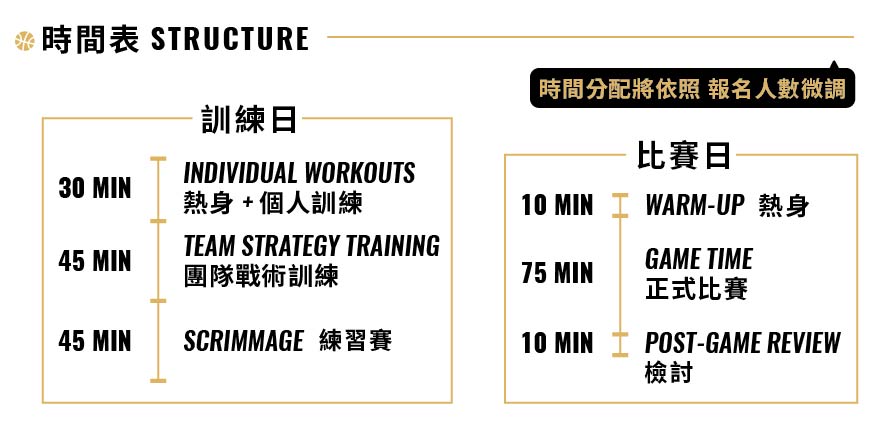 Q: Why Sign Up For U19 Youth Basketball League?
A: Training is a great way to exercise and stay healthy, but in order for any athlete to elevate his/her game, competition is the best way! U19 is the perfect opportunity and platform for kids to showcase all they've learned at GDS. Kids will be able to test themselves in a professional league manner as our coaches guide them along the way. Throughout the season, players will learn how to work together as a team through healthy competition, communication development, and overcoming game pressure. These are valuable lessons on and off the courts that will shape and carry kids throughout their lives.
Q: What is the Difference Between U19 and GDS Weekend Class?
A: Weekend classes focus on building kids' basic basketball foundation. U19 will apply the techniques and knowledge they've learned through real game competition. At U19, we will have referees, medical assistance, and insurance to ensure quality and safety. To top it off, we will also provide professional photos and videos of all the games played.