"Every child is an artist." – Pablo Picasso
From painting to sculpting to creating his own storybooks, our sensory and creation classes are perfect in developing your kids' passion and excitement for art. By engulfing your kids in a fun and creative atmosphere, he is encouraged to imagine, explore and apply his ideas in different artsy ways. Join us as we craft away in our 3D art-canvas room, where your child will learn to hone in on his motor skills and enhance his ability to imagine & create!
FOR AGES 1-2Y
Our art sensory class is a perfect way for your little ones to explore the world around them. In a fun and save environment provided by our professional art teachers, your child will have the opportunity to survey his senses and learn about his surroundings in a creative manner. Through discovering colors, materials, objects, and the natural world around them, this innovative class will aid in the growth of your child's mental and motor skills.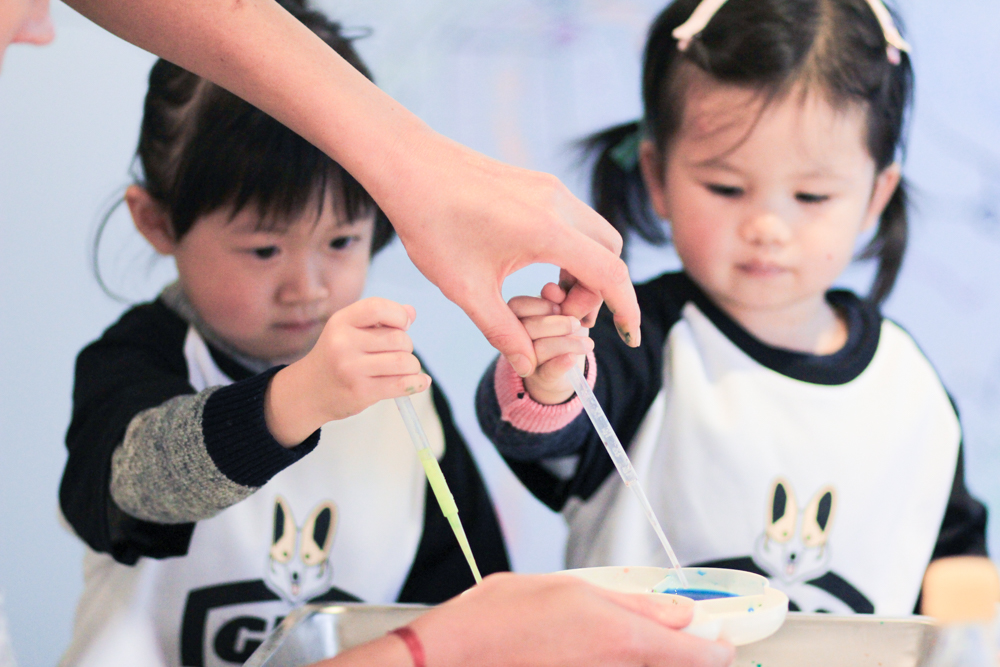 FOR AGES 2-3Y
Look! Listen! Feel! Smell! Taste! Now that your child is beginning to understand and differentiate his senses more, lets help him explore their surroundings and open up his creativity and passion for art! This art class aims to explore your child's individualism, to help him understand his own likes & dislikes through creative painting, sculpting, and building projects.

FOR AGES 3-4Y
At 3-4, your little one is no longer a baby but a child with realistic and individual perspectives. This unique sensory and creation class will be a perfect avenue for your child to put his thoughts and ideas onto paper, creating and completing projects that will surprise even himself.

FOR AGES 4-6Y
By now, your child will have a strong sense of individualism and bountiful thoughts and ideas waiting to be explored. With the assistance of our experienced art teachers, this class will allow your child to understand and appreciate art in all forms. Our goal is to build passion for the subject from within. So whether it's painting or sculpting, your child will have an opportunity for self-expression, creating masterpieces that will blow you away!


CALL US NOW!
TIAN MU STORE: (02) 2873-3128
DA AN STORE: (02) 2738-8909