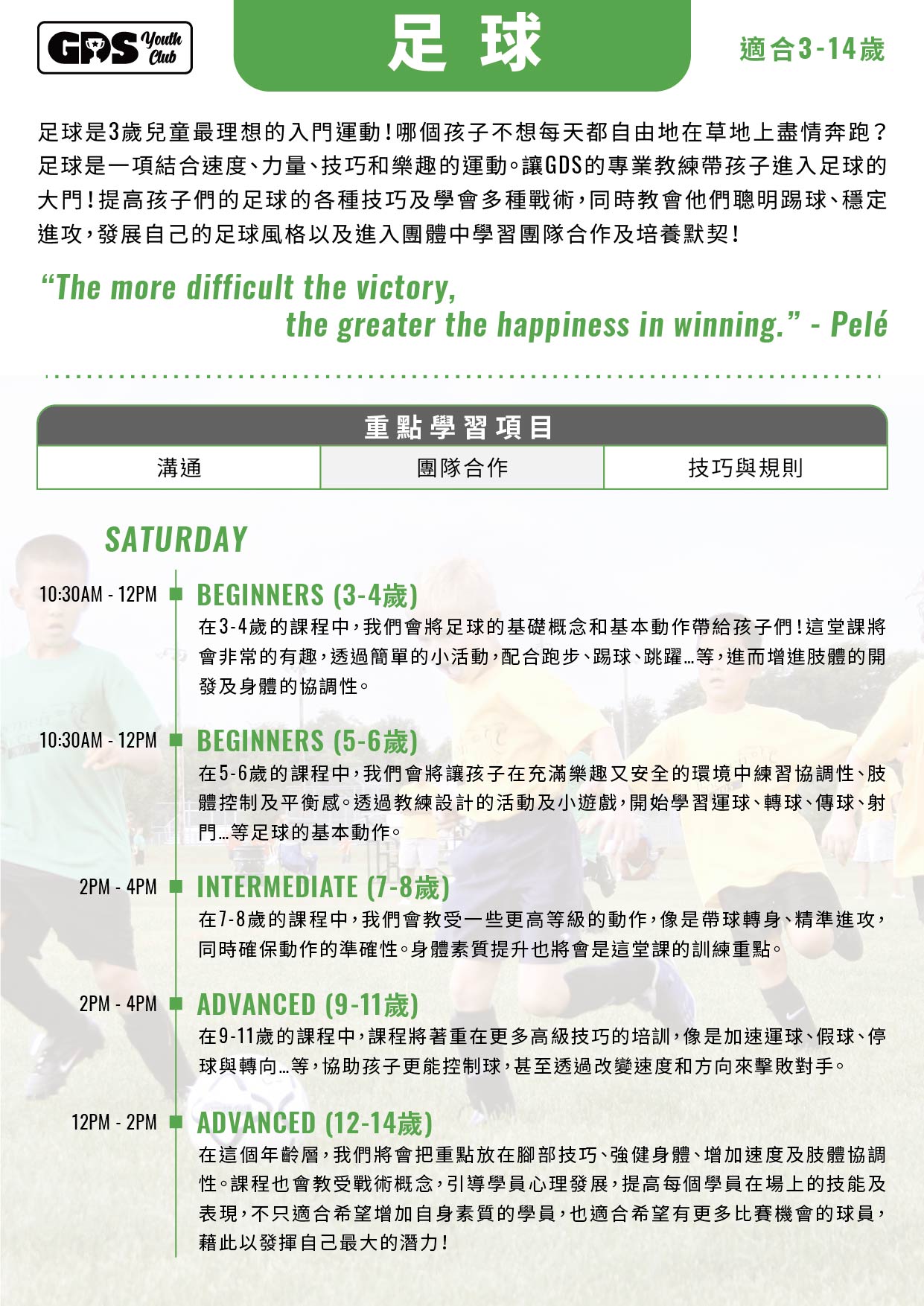 "All kids need is a little help, a little hope and somebody who believes in them." – Magic Johnson
The Coaching Staff at GDS comes from all over the world! Together, they do have one main thing in common: the LOVE for teaching and inspiring kids of al ages! At GDS, all of our coaches have lengthy years of experience in their expert field and have all lived in Taiwan for quite some time to spread their positivity. They all have their own unique sets of talents and personalities that are seen in their coaching style.
COACH ERDEM
Name:
Erdem Sahin
Hometown / Nationality:
Turkey
Experience:
– 4 years High School Team
– 2 year University team in Turkey
– 2 years coaching experience in Taiwan
– 6+ Years Summer Camp Coach , Trainer and Organizer

COACH BHEKUMUZI
Name:
Bhekumuzi Mathunjwa
Hometown / Nationality:
Swaziland
Experience:
– Striker for school team (6 years)
– Yuan Ze University
– Taiwan International Football League (4 years)
– Red Lions
– 3 years of soccer coaching experience (4-15 Y)

COACH JOLLY
Name:
Jolly Kligue
Hometown:
Togo
Experience:
– Middle fielder for school team (3 years)
– International students Football Team ( S.Korea 2016) (defender)

COACH JAY
Name:
Basiru Jallow
Hometown:
The Gambia
Experience:
– Defender for school team (5 years)
– Taipei Tech, National Central University
– The Gambia International students football league in Taipei (Gambian students)
– 3 years soccer coaching experience (3-15Y)

COACH KENNY
Name:
Kendale (Kenny) Liburd
Hometown:
St.Kitts and Nevis
Experience:
– College soccer player @Wayland Baptist University and King university in USA 2011-2015 (Captain junior & senior year)
– National team player u13, u15, u17, u20, u23 and Senior National team
– Soccer player @Yuan Ze University 2019-2020
– 15 years at Premier Level in St.Kitts and Nevis where I played for Several soccer Premier Division clubs; SLH Horsford FC, Old Road United Jets FC, Conaree FC, St.Thomas Trinity Strikers FCCollege soccer player @Wayland Baptist University and King university in USA 2011-2015 (Captain junior & senior year)
– High School Coach in St.Kitts 2016-2019
– Coach and manage a small village team in my hometown
– Personal Coaching in Taiwan (summer 2020)-
– Sunday morning coaching for kids age range 5-10 in Taiwan (11 months)

Do you want to join our team?
If you or you know somebody who is interested in joining our team of fun-loving GDS instructors, please feel free to contact us.