"去美國球進步, 學習籃球的東西, 其實他很多的是附加價值, 語言還有一些人文特色,包含他對自己的獨立感。這是我更認同球員去美國發展所能學到的周邊附加價值的東西" – 廖浚暉 | 前新榮教練
In 2014, Glory Days Sports took our first group of 10 high school basketball players to Las Vegas, Nevada to compete in one of the biggest and most renown AAU tournaments in the U.S. These 10 high school athletes were from all over Taiwan, and not one of them have ever been outside of the country. The whole experience from Taiwan Spotlight Tournament to GDS Academy Training to traveling to the U.S. was not only fun and exciting, but a life-changing experience for the kids and for GDS.
GDS' long-term goal with Spotlight is to become the bridge for more Taiwanese Athletes to travel abroad, become student athletes, and better their lives through basketball and sports. #DareToDream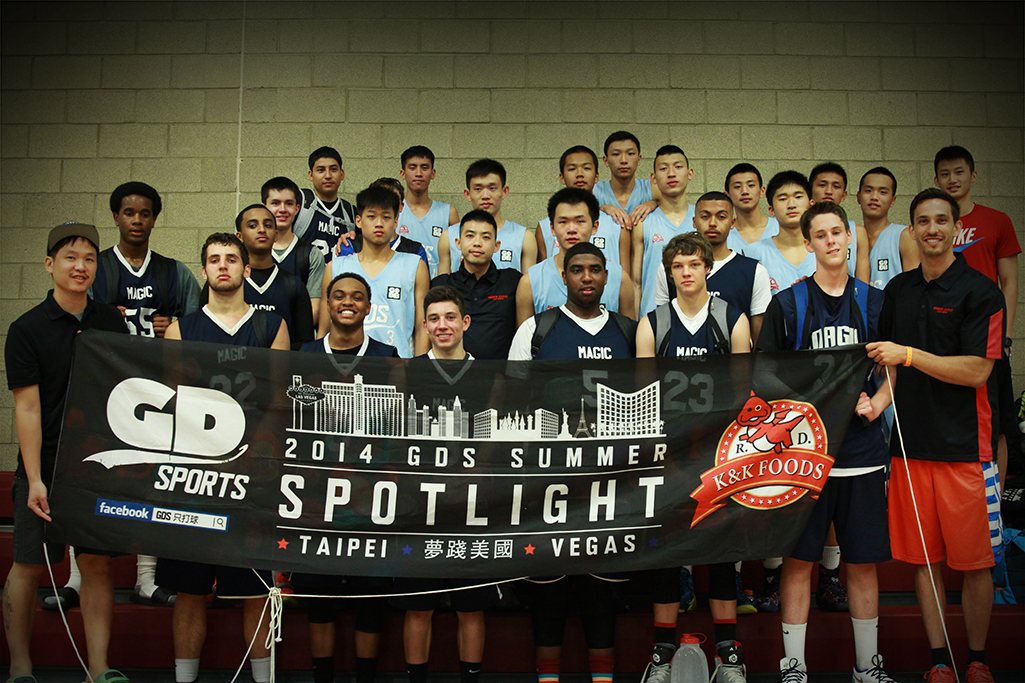 "Anything you can imagine is REAL, Live Your DREAMS!"
To GDS, basketball is more than a game… It's "GAME-CHANGING." In an effort to make a difference in Taiwan's basketball community, our company have created an annual tournament called GDS SPOTLIGHT. This event is created to give top high school basketball talents an opportunity to fight and earn a spot on the glorious #TeamGDS and take part in our International Summer Spotlight Tour.
Last summer, we took 10 of the best players from GDS Spotlight and brought them to Seattle, Washington – home to a deeply, ingrained basketball culture, where these talents trained with the best of the best, competed at AAU level, while experiencing a whole new world of diverse cultures. GDS' long-term goal with Spotlight is to become the bridge for more Taiwanese Athletes to travel abroad, become student athletes, and better their lives through basketball and sports. #DareToDream