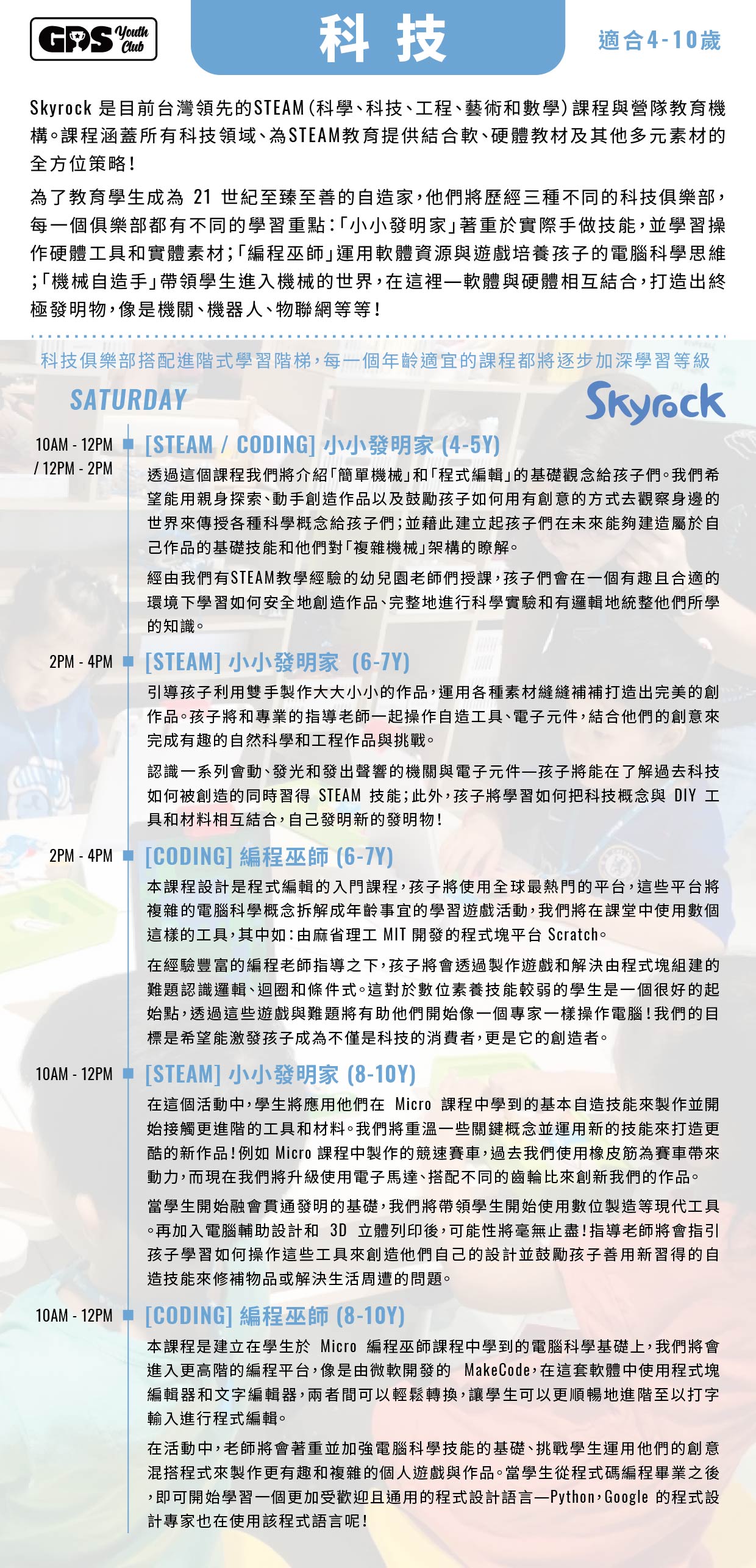 "All kids need is a little help, a little hope and somebody who believes in them." – Magic Johnson
The Coaching Staff at GDS comes from all over the world! Together, they do have one main thing in common: the LOVE for teaching and inspiring kids of al ages! At GDS, all of our coaches have lengthy years of experience in their expert field and have all lived in Taiwan for quite some time to spread their positivity. They all have their own unique sets of talents and personalities that are seen in their coaching style.
TONY CORNES
Name:
Tony Cornes
Hometown / Nationality:
Stoke on Trent, United Kingdom
Experience:
– BSc Biochemistry, MSc Science and Education
– Science and High school Biology Teacher at Taipei European School for 7 years
– Co-Founder and COO of Skyrock
– lead Curriculum Developer and Product Manager for the past 3 years
JUAN KU
Name:
Juan Ku
Hometown / Nationality:
Taiwanese and South Africa
Experience:
– ESL teacher for 7 years prior to joining Skyrock.
– Worked at Skyrock for 2 years.
– STEAM Curriculum Developer and Coordinator and Content Creator for grades 1-4.
– Coding and Robotics teacher.
Do you want to join our team?
If you or you know somebody who is interested in joining our team of fun-loving GDS instructors, please feel free to contact us.