"All kids need is a little help, a little hope and somebody who believes in them." – Magic Johnson
The Coaching Staff at GDS comes from all over the world! Together, they do have one main thing in common: the LOVE for teaching and inspiring kids of al ages! At GDS, all of our coaches have lengthy years of experience in their expert field and have all lived in Taiwan for quite some time to spread their positivity. They all have their own unique sets of talents and personalities that are seen in their coaching style.
Craig Lee Sam, Head Coach
Hometown: San Vincent & Grenadines
Speciality: Basketball, Soccer
Years of Experience: 20Y
Background: Ming Chuan University
Fun Facts: Cousin to Adonal Foyle of the NBA
"All kids need is a little help, a little hope and somebody who believes in them." – Quote For Student
Coach Sam was born in St, Vincent and the Grenadines, where he first picked up basketball at age 10. His quest for a college education ultimately led him to a US college and Taiwan university on basketball scholarship, owning himself a degree in international business. His story is an amazing story of ambition and hard work.
Growing up in St. Vincent, Sam quickly became a household name and a force to be reckon with after dominating just about every game he played. Representing for his country, abroad, and other local teams, he won himself numerous awards in almost every category.
In the span of all his success, Sam was also helping others by coaching and owning himself a FIBA coaching certificate. After finishing university in Taiwan, he decided to join GDS, where he empowers others to reach their full potential on and off the basketball court. Sam is now the Senior Head Coach at GDS.
When ask what is his vision as a coach, he replied, "My vision as a coach is to witness individual growth in both players academic and personal life through the values taught in basketball. Help present opportunities and challenges that requires team and individuals to step out their comfort zone and achieve their greatest potential throughout their lifetime."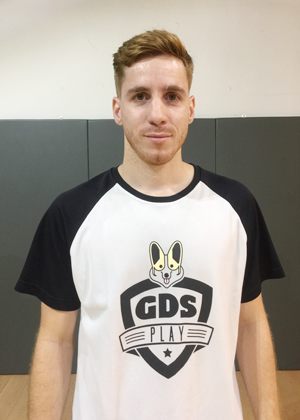 Fenix Arnaud
Hometown: France
Speciality: Basketball, Soccer
Years of Experience: 7Y
Background:
Fun Facts:
Born in France, Fenix was an active member of a basketball club for 15 years and played consistently in a semi-pro league in France. He participated in a range of other sporting activities including skiing and snowboarding. With 7 years of teaching experience, according to Fenix, "Right now, I'm doing what I love the best, playing basketball, and also teaching and sharing my skills and passion to the kids of Taiwan!"
ANTHONY MAYO JR.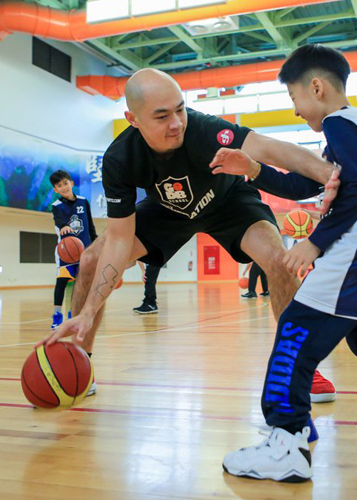 ERNIE SMITH
CHRIS SEURETTAN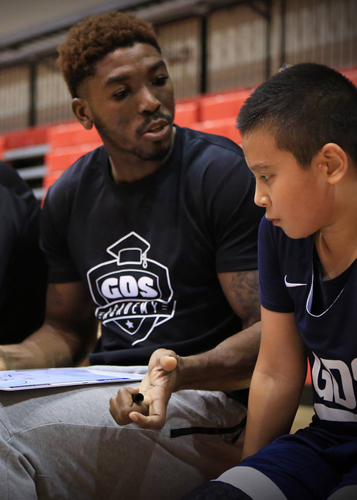 CREGG FRIDAY
TANYA GOLOVIZINA
ELAINE
DANNY SHELTON JR.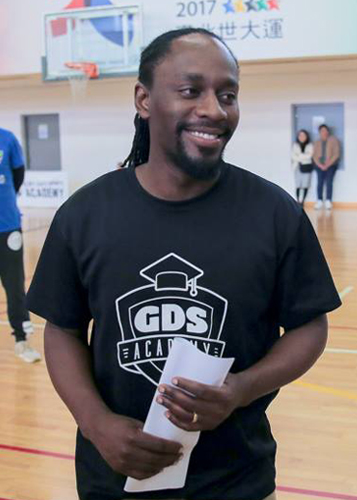 NIGEL MUPANDI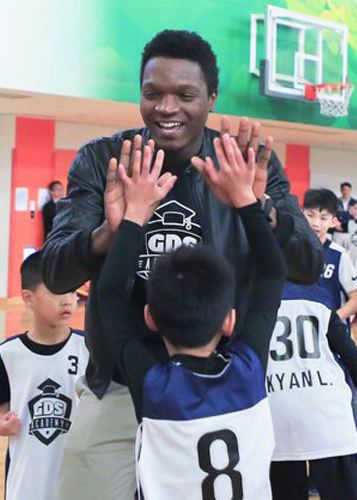 DANY DEZILAS
JOSEPHINE
MING
Do you want to join our team?
If you or you know somebody who is interested in joining our team of fun-loving GDS instructors, please feel free to contact us.