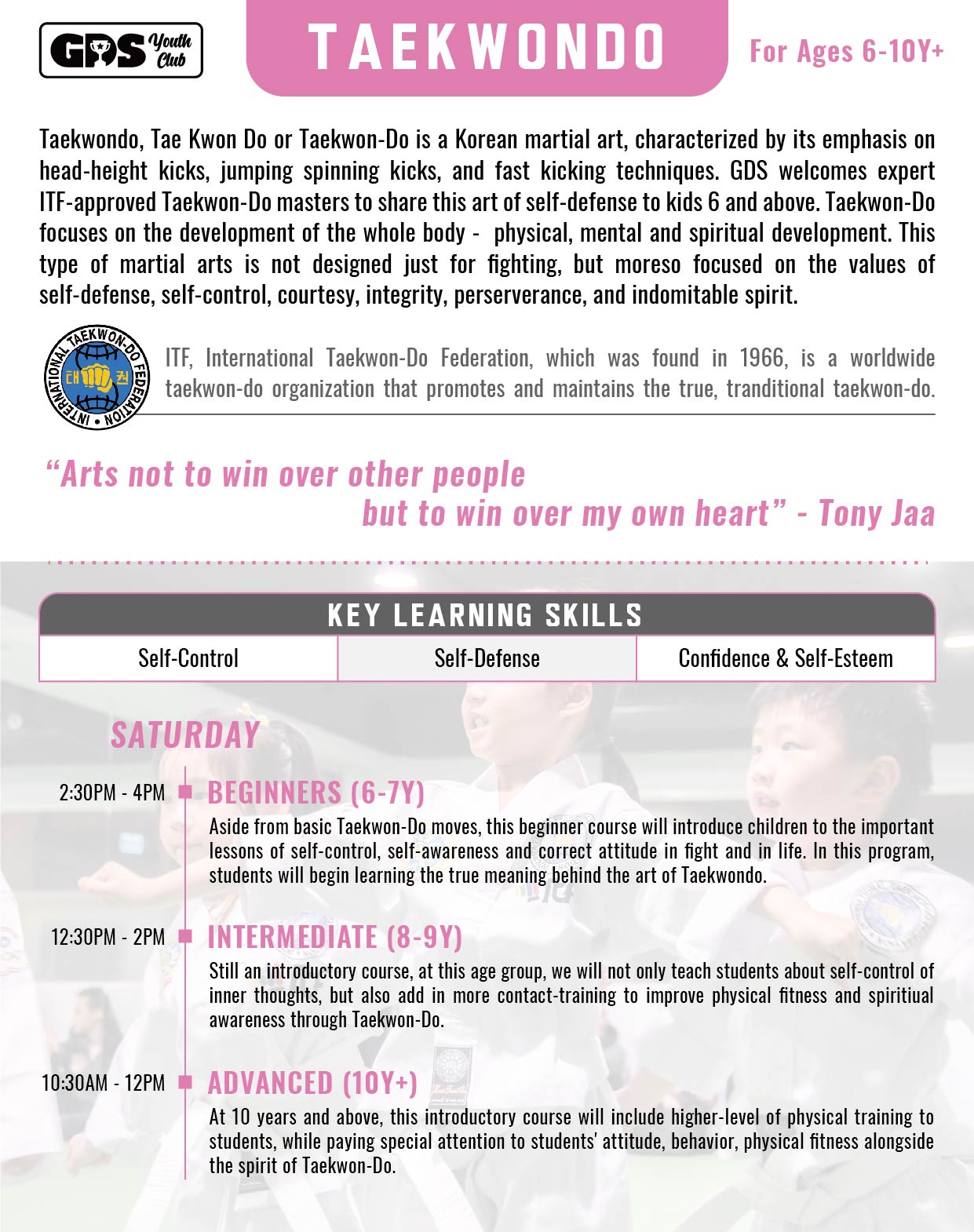 "All kids need is a little help, a little hope and somebody who believes in them." – Magic Johnson
The Coaching Staff at GDS comes from all over the world! Together, they do have one main thing in common: the LOVE for teaching and inspiring kids of al ages! At GDS, all of our coaches have lengthy years of experience in their expert field and have all lived in Taiwan for quite some time to spread their positivity. They all have their own unique sets of talents and personalities that are seen in their coaching style.
COACH JOSEPHINE
Name:
Josephine Lem
Hometown / Nationality:
Klang / Malaysia
Experience:
– 3 years of teaching Taekwondo in ITF Taiwan HQ (4-9 years old)
– 1st runner up of 4th & 6th WAKO light contact competition
– 2 years of teaching Taekwondo in GDS
Do you want to join our team?
If you or you know somebody who is interested in joining our team of fun-loving GDS instructors, please feel free to contact us.